Over the past four decades, IWT has offered workshops at hundreds of schools and universities across the United States and around the world.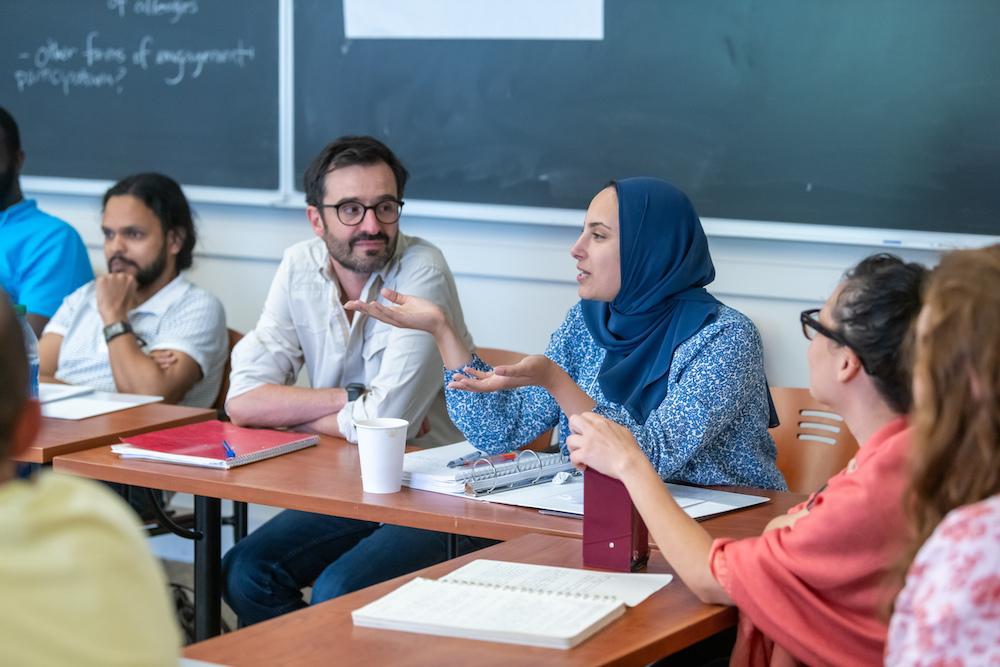 About Our Workshops
IWT workshops are interactive, collaborative, and writing-rich. We don't just talk about writing-based teaching; we read and write together, modeling how we might use writing practices with our students in the classroom. Workshops are designed in close consultation with administrators and teachers to ensure that they address teachers' needs and priorities. Our goals are to help teachers meet outside assessment standards while also addressing the individual needs of students and to support teachers' creative autonomy in the classroom.
Our workshops introduce methods that help students:
• discover and interpret meaning;
• engage in productive dialogue;
• learn critical thinking skills;
• develop academic writing skills;
• experience the benefits of collaborative learning;
• become reflective learners who appreciate multiple perspectives; and
• value the role of both persistence and failure in the learning process.
Some of the ways that we work with schools and colleges
Contact Us about Bringing IWT to Your School
Please reach out to Assistant Director Michelle Hoffman ([email protected] | 845-758-7432) or Associate Director Celia Bland ([email protected] | 845-758-7544) to discuss how to bring a customized on-site workshop or professional development program to your school. We are happy to talk through which workshop or sequencing can best address your priorities. Download the flyer below for more information and rates for our workshops.
Professional Development FAQs
Our Most Popular On-Site Workshops